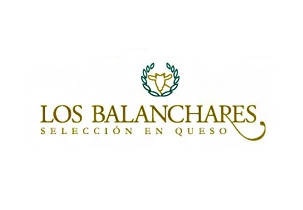 Description:
Factory and marketing of exquisite organic cheeses, through distribution channel (El Corte Inglés, Mercadona ...) and online store tb developed by Prodigia.
Goals:
Generate notoriety and lead social networks in Spain around the cheese product.
Identify profiles on Twitter potential clients and generate community.
Define communication strategies on Facebook, Twitter, and FourSquare
Results:
Facebook.com/FiestaQueso. In 10 months, 8,500 fans are generated without using Facebook Ads, or any type of advertising, or purchase of fans. Creation of creative communication strategy generating sympathy towards the brand. Creation of the slogan Every week a "mouse" eats free cheese in Spain, based on a contest in which a cheese tray is given to the user to send a photo and story that generates the most I like on Twitter. This promotion is made in compliance with the Facebook regulations of promotions, through specific payment applications. It manages to triple on Facebook to the leader at the time of the sector.
Twitter.com/FiestaQueso: In 10 months the 10,000 Followers are exceeded, multiplying by 3 a large company in the sector, which was a leader in social networks. Creative messages are created that are sent automatically and randomly to followers.
"Good !!! Another mouse that follows FiestaQueso, I hope to share succulent tweets, we're on Facebook.com/FiestaQueso"
"We have painted ourselves with our mouse mustaches when we added you to our TL. Welcome to the Twitter of cheese lovers"
"The bell rings every time a mouse joins our TL We eat a little cheese to celebrate your arrival !!!
500 users are identified daily who make comments on Twitter related to cheese, being segmented and contacting them, generating an increase in the community, which surprises the users themselves:
"@FiestaQueso I do not know how you got on with me, but in fact, I LOVE cheese !!! Nam ... without cheese YOU CAN NOT LIVE, without cheese, life is not life"
"I've seen that I'm following @FiestaQueso and I've been hungry ... hahaha"
"This is witchcraft @FiestaQueso follows me ... How did you find out about my delirium for the cheese !!!!!"
FourSquare.com/FiestaQueso: Positioning in your search engine of brands in the first positions by the main keywords of the target. A ubiquitous profile is created as a corporate brand to have presence in this social network, without affecting the timing of communication, which is focused on Facebook and Twitter