STRATEGY SPECIALIZED ONLINE STORES OR A GLOBAL
We contribute our vision to a consultation that is often carried out by entrepreneurs.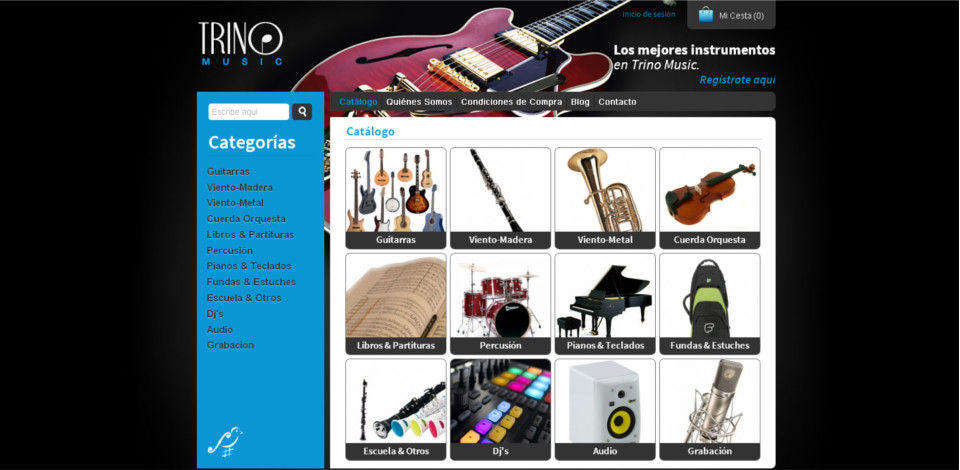 Question:
I want to make several independent online stores in case they do not go well to close them without more, but they can be through banners or links.
My query is to create them in low cost rental portals and quick implementation, what do you think? Can they be done as a test and then changed to better ones?
Answer:
What is difficult in an ecommerce is not the web, which must be well designed with criteria of usability, user experience ..., but the traffic that is generated to it. If you create stores that have 100 visits per month, they will not sell anything. Since you will have a conversion rate in the best case of one sale per 100 visits. The complicated thing is the marketing strategy to generate thousands of visits to the web.
That said, the low-cost ecommerces of rent, usually do not facilitate this task for their SEO (search engine positioning and features), so they are low cost solutions but usually tend to be money thrown because they do not work well. When designing another website of greater importance, all the work and time dedicated to the low-cost store must be redone again, as well as its positioning, so that the time and money invested are not capitalized.
The important thing is that you create a brand that takes value and positioning in the minds of users. If it is possible that this brand will house all products in categories and subcategories, if they are focused on the same target audience. In this way, the traffic generated by some products will contribute to cross-selling with other products that also interest the same target. This is what Amazon does, for example.
Then we will have to make a strategy in social networks. Here you are interested in managing a single brand, since positioning several multiplies the management time, and therefore the cost. If in social networks you create an important community, you can sell them indirectly via a blog that should also be of the brand with all the products offered to the target. In this way your base is a brand, a community of users, a single domain, that all products push on the positioning of the brand, community, and domain.
Still, it will not be easy. The online channel has its idiosyncrasies and you will have to learn what works and what does not or go hand in hand with a digital marketing consultancy.
The ideal is to think about the needs of a target audience and sell them all the products and services you may need, so you can do it with a single brand vertically integrated, so that it offers everything you need. The opposite, to sell to different targets or target audiences, would be a type of horizontal integration, which does not benefit from the economy of scale produced by the community / brand that the Internet allows.
If the brand is for the resident and / or tourist public of a geographical area, it begins by introducing the simplest products / services to be managed and little by little, by introducing other products and services for the same target. Every time you sign up for a new product or service, you already have the brand, community and registered users who visit you. While in each product range you start from scratch, it will cost much more.
Comments are welcome.
Angel Osuna Luque