ENJOY WORKING AT A STIMULATING OFFICE

A few weeks ago we fulfilled a dream ...
We moved to a new office-villa in Málaga Este, pursuing an instinct: to enjoy what we do in a stimulating environment.
Today I went out to work on a lounger, preparing marketing campaigns. I have looked for the shade of a banana tree and to be able to see the sea while with my Macbook Air I do what others do in an office.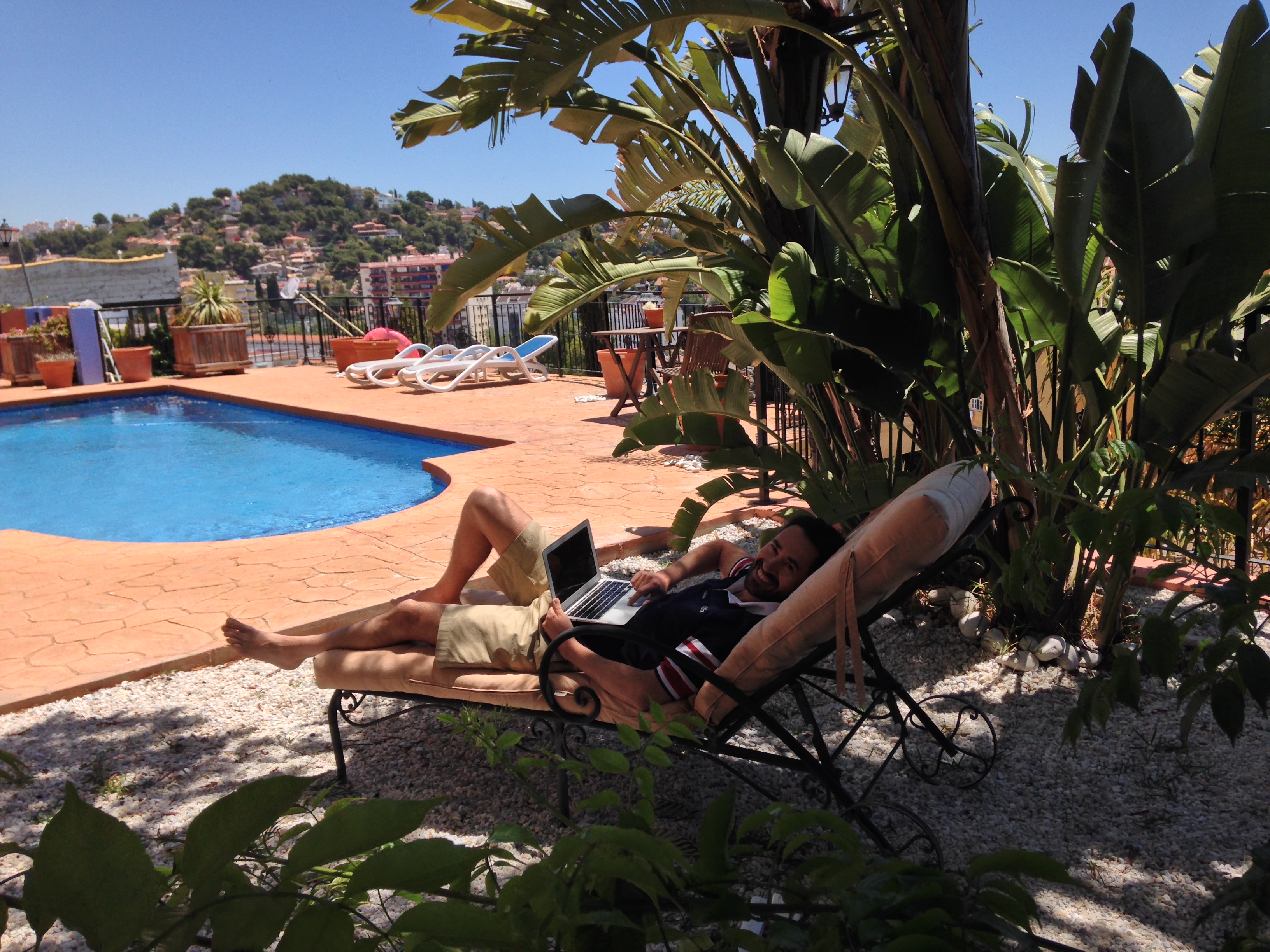 The round outdoor bed has been the last investment to enjoy working ...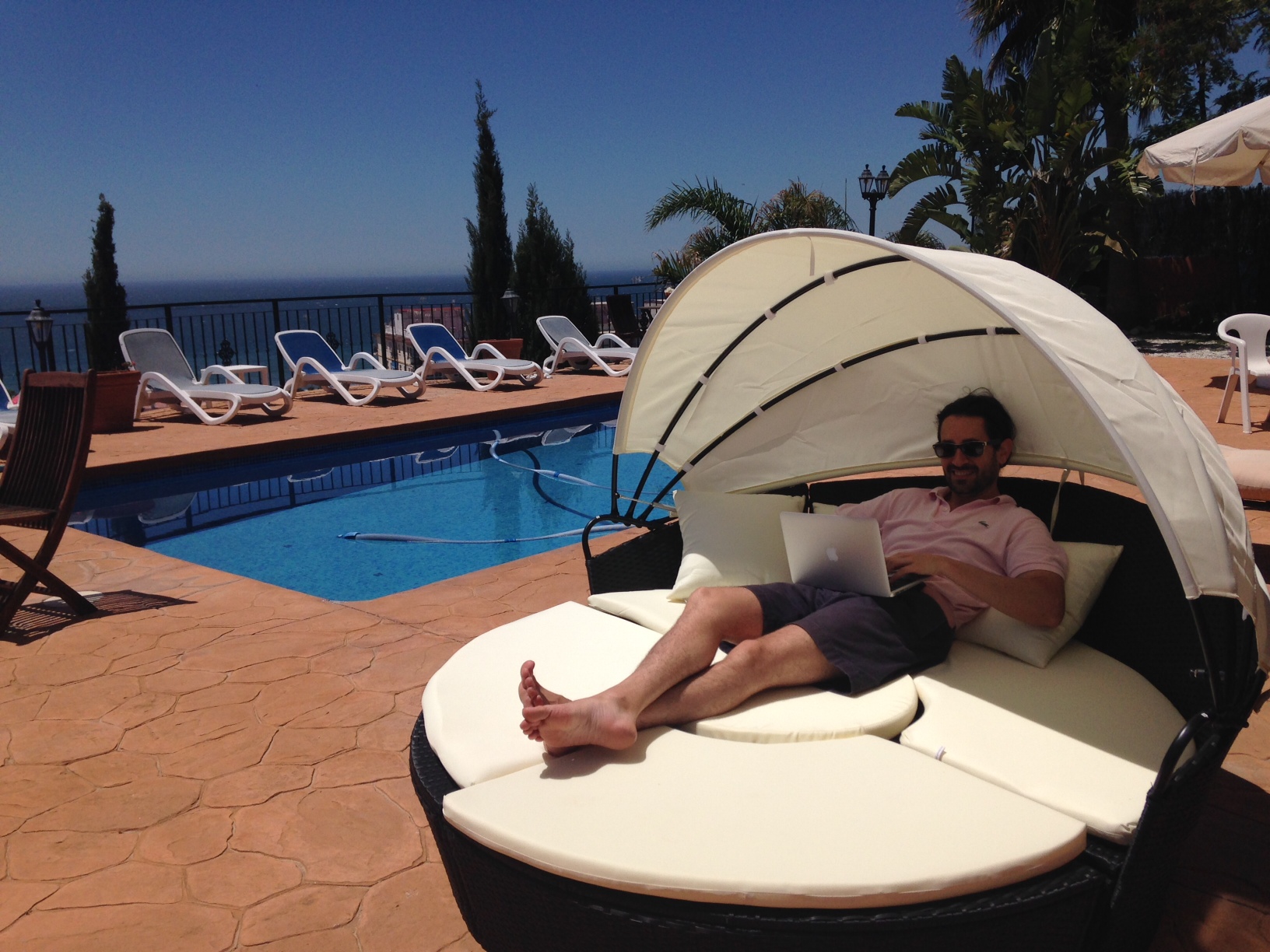 For a few weeks now, I am constantly mistaken in the day of the week that it is, and that is that for me all are weekend, because I hardly distinguish the change. Customers "flip" with the ofi, the pool, the views ... some tell us that this is not normal. I tell them that what does not seem normal is to live in such a paradise and work in the center, between walls, having to look for parking ... The logical thing for me is to listen to birds while I concentrate on the strategies, feel the breeze and perceive pleasurable sensations every time I look up and see a new sailboat in the sea.
I think we have a legislative background, and de facto that takes away creativity. Does it bring value to a client that we work uncomfortably ?, Are we more creative working in a room ?, Does the client really like to come to the center, look for parking and put it in a meeting room ?, Or his user experience It improves if you park at the door and meet on a terrace overlooking the sea, listening to birds?
If the packaging of a service is its environment, those of us dedicated to marketing, should not we apply the theory and design our best packaging? The smile of customers-friends, the natural loyalty that occurs when we invite them to barbecues-networking ... gives us self-realization and above all they see that we are happy with what we do, therefore they trust us to do a job with passion.
I would like to finish with a reflection. Do not do things because they were always done like that, and above all, try to be happy in your work. Mathematically counting the hours of vigil, you will spend 3/4 of your life in it, it is what will bring you more satisfactions or dissatisfactions.
Break the molds, enact a disruptive DNA and above all, make a sane philosophy of madness.
Thanks for reading!
Angel Osuna
(CEO Prodigia)
The terrace and its views. Here we work :)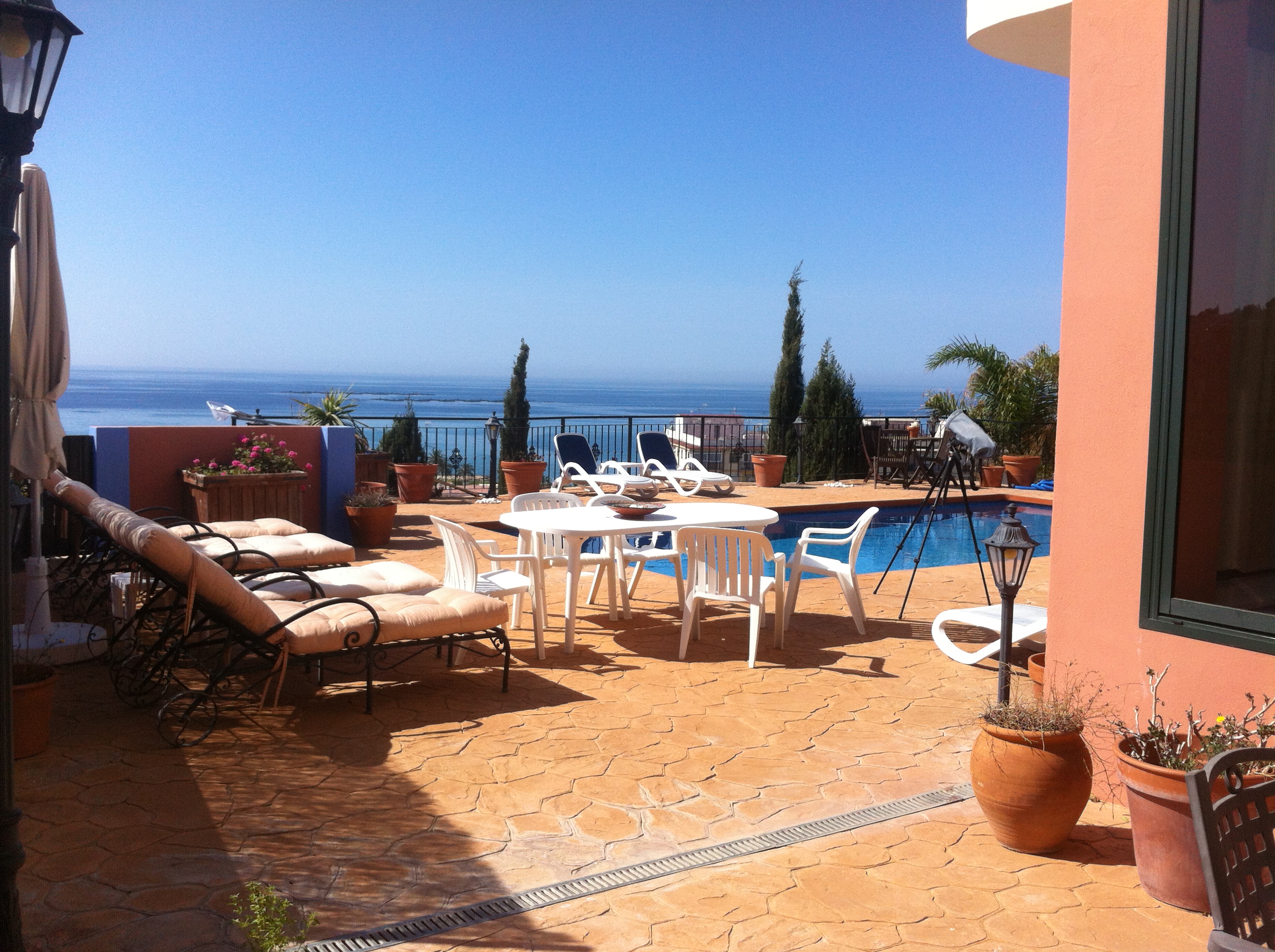 The interior of the diaphanous office.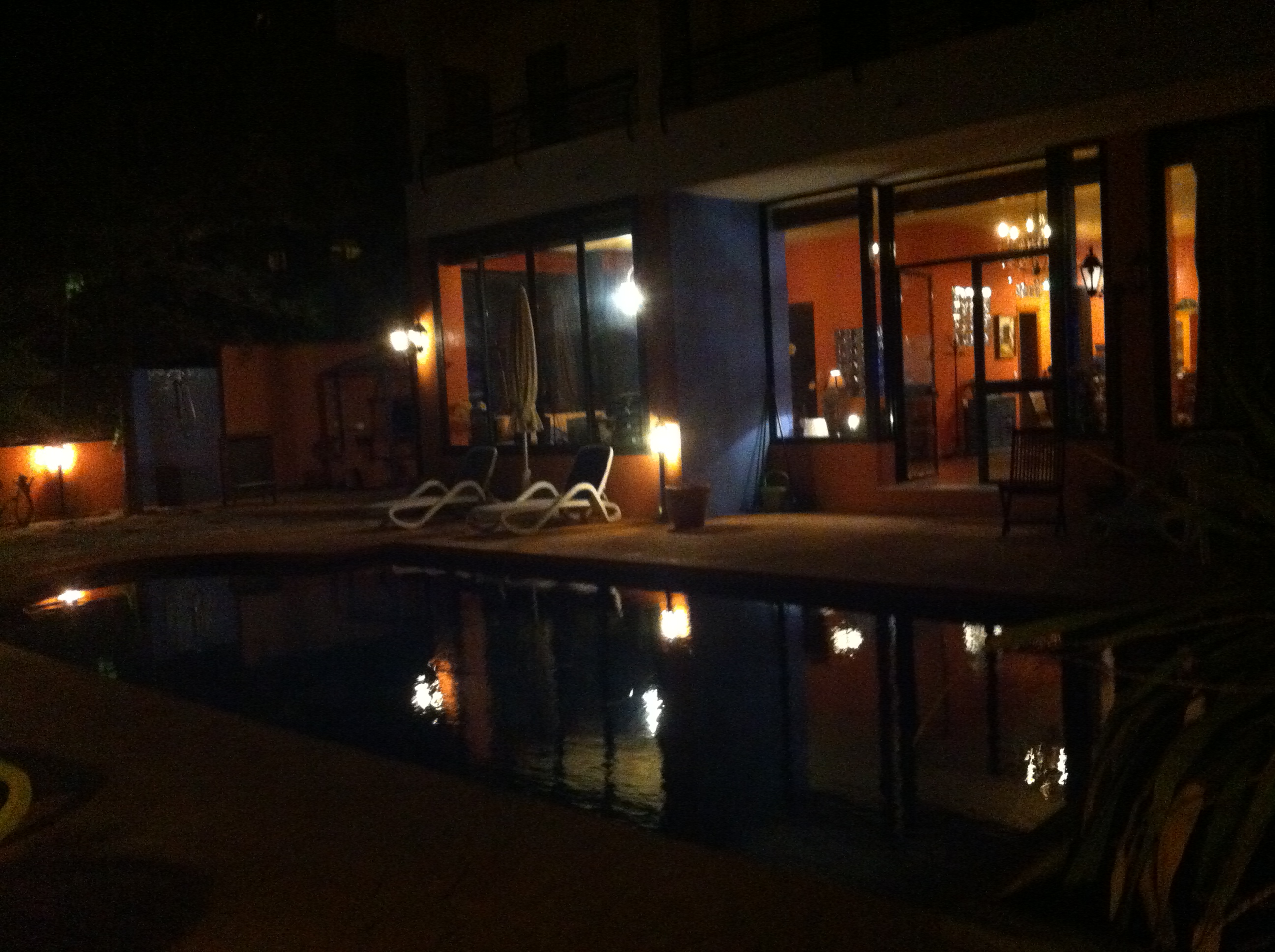 Views from inside the ofi!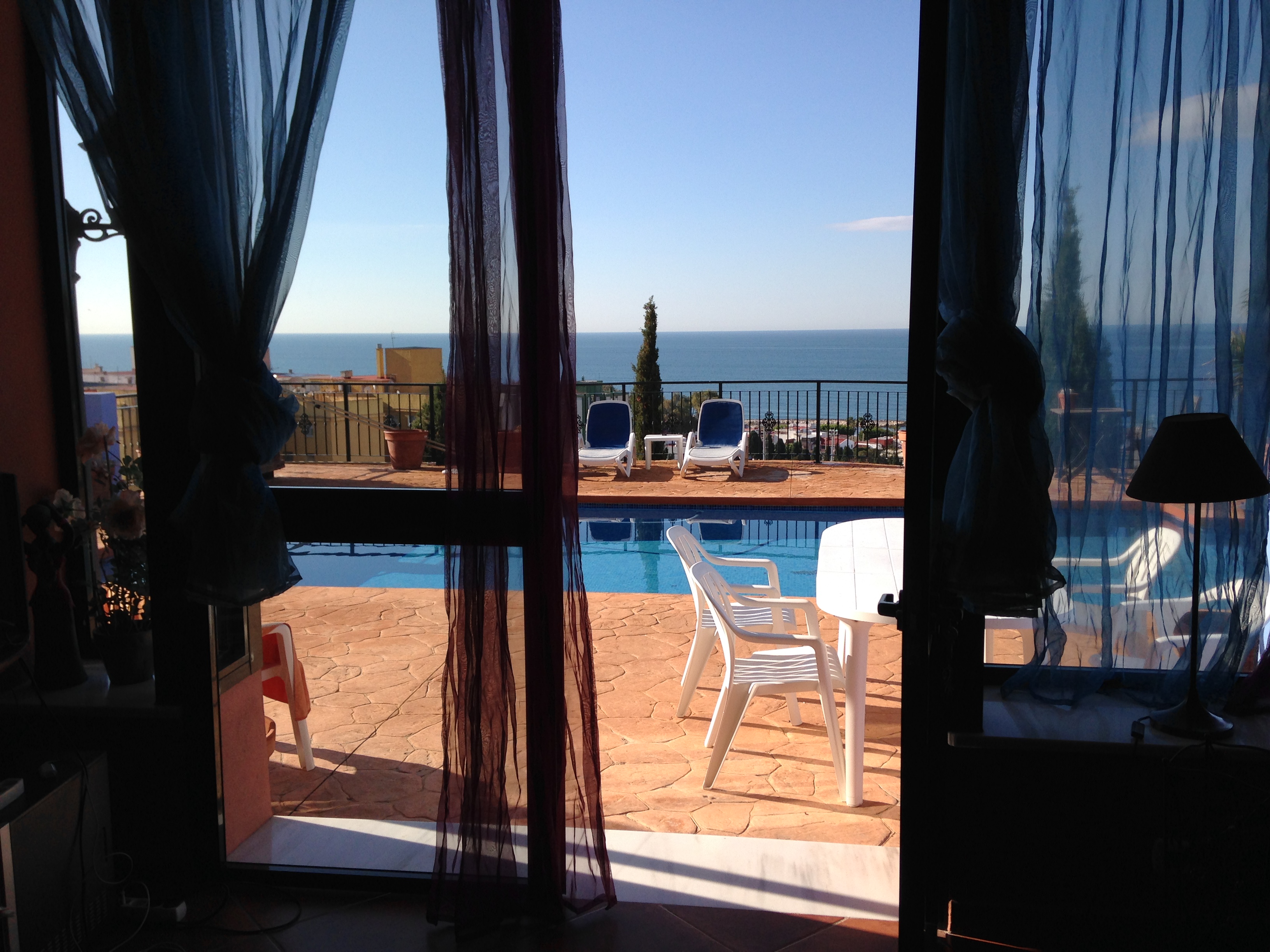 Relaxation space inside the office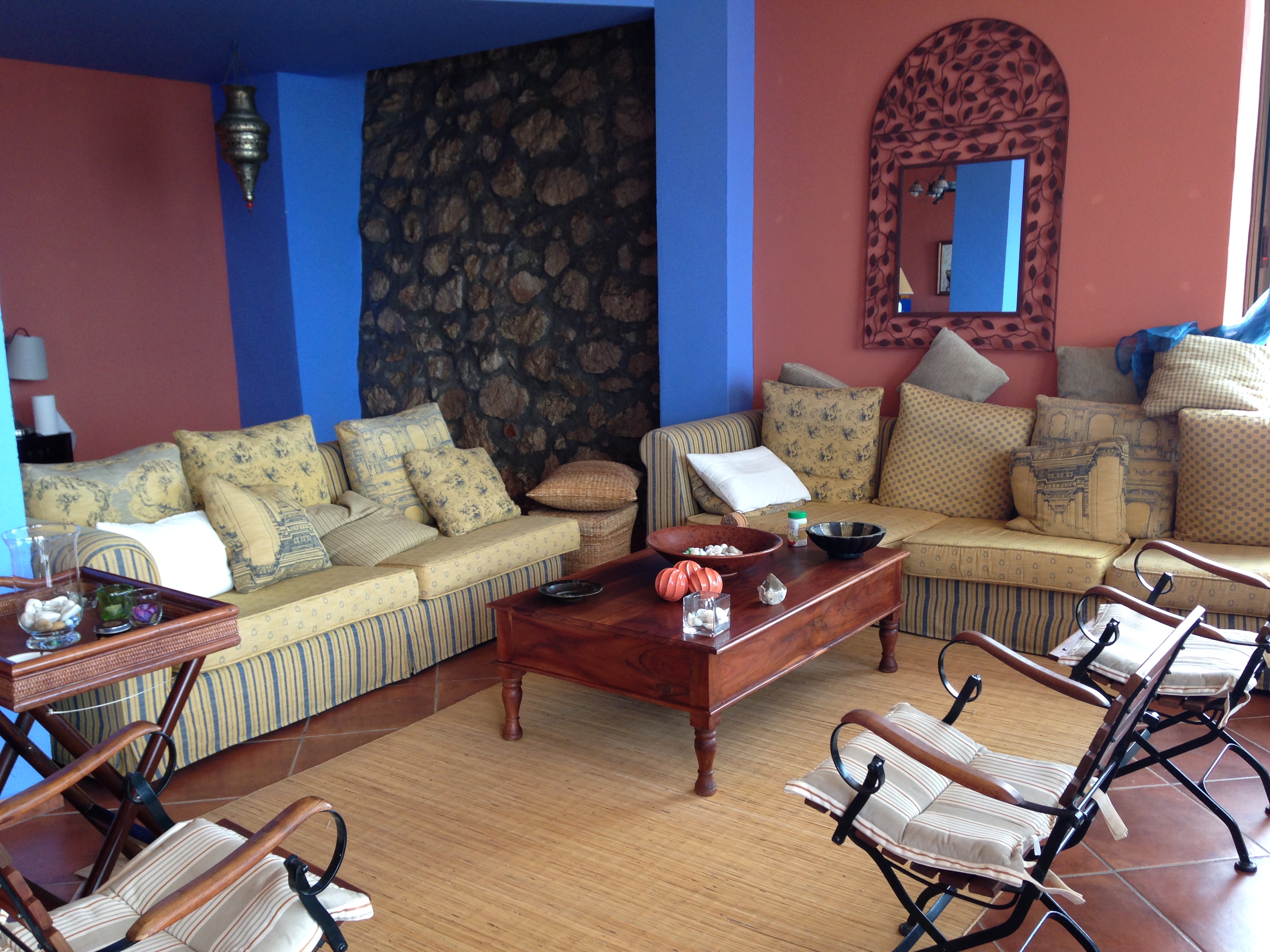 Space "work" with the pool and the sea in front.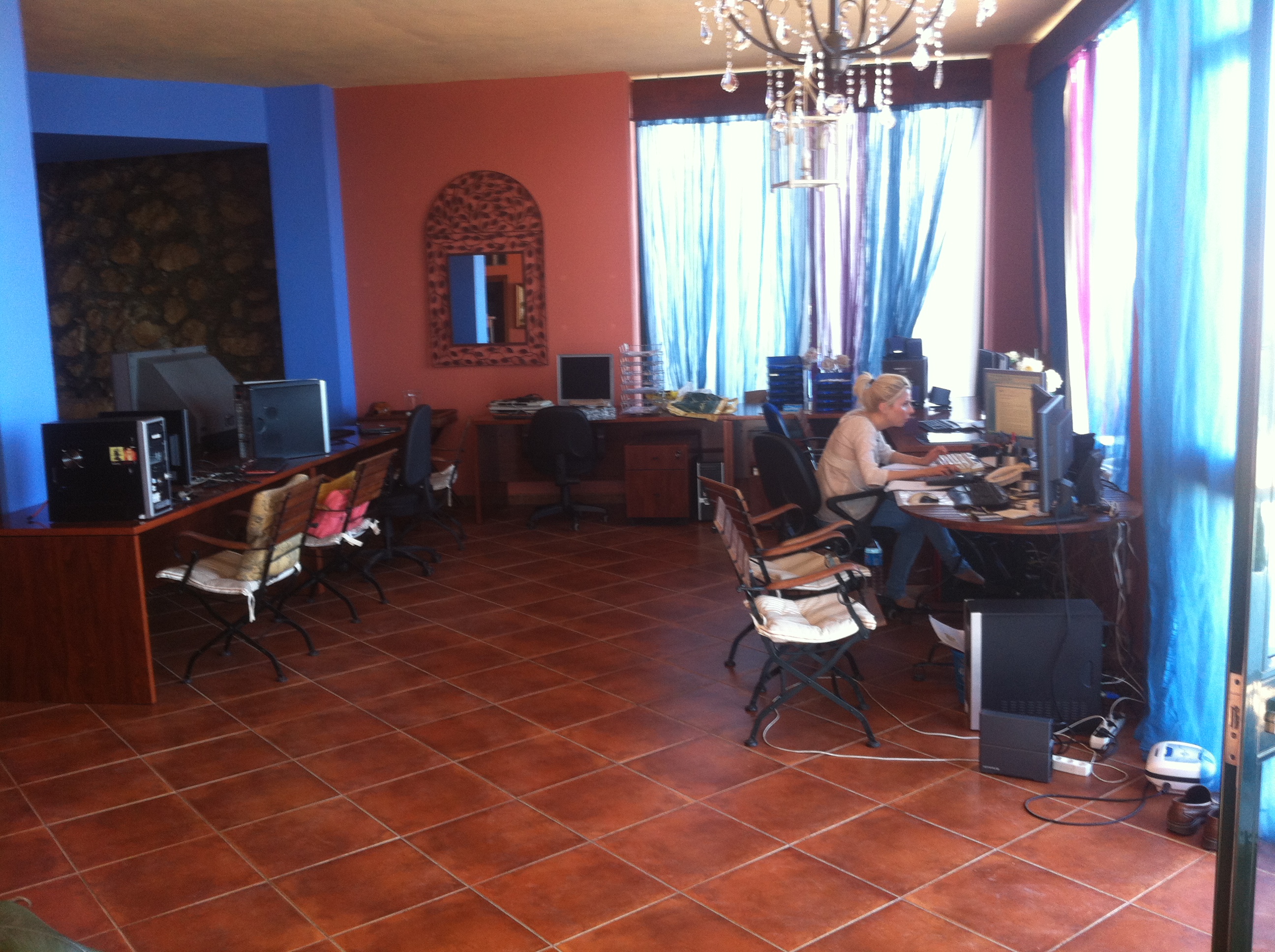 Kitchen for breakfast, snack, lunch ... and liquor store to toast with new clients and projects :)