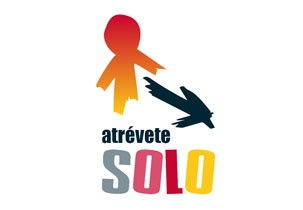 Description:
Tour operator singles travel in Spain. Creation and marketing of customized tour packages for Singles (people without a partner: single, separated, divorced, widowed), both international and weekend in Spain. Corporate identity, web-ecommerce-crm also developed by Prodigia.
Goals:
Generate notoriety and lead social networks in Spain in the Single target.

Sell ​​via social networks and increase market share and billing in them.

Marketing Plan in Social Networks (Social Media Plan)
Results:
Social Media Plan and integration of all social networks. Definition of communication style, editorial line, contingency plan ...
Facebook.com/AveveteSolo Start of campaign in May 2010 32,000 fans, leading the sector, multiplying by 4 the next competitor, and tripling the main known general travel agencies.

Twitter.com/AveveteSolo: 65,000 Followers, multiplying the next competitor by 10, and quadrupling the main generalist travel agencies. It is currently the 1st travel account in Spain in number of followers. Twitter is the largest source of traffic to the website, ahead of Google.

FourSquare.com/AtreveteSolo: Positioning in your search engine of brands in the first positions by the main keywords of the target.

Economic: 30% of sales are made via social networks, assuming an increase in turnover in these important channels in just one year, despite the national crisis. In just one year the reach and communication to new potential clients is multiplied, going from 15,000 to 40,000 and to 100,000 in 2 years, the users who receive communication from the company on a daily basis, via subscription to one of the social networks or the corporate site.