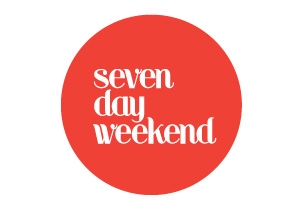 Description:
Ambitious project of CrowdBuilding (Design of a building for the Creative Seven-Day Weekend park) applying Crowdsourcing (Collective Intelligence) of the creatives of international scope. Manual of identity, site and SEO of internationalization also developed by Prodigia. This project is an initiative of Prodigia.
Goals:
Generate notoriety and visibility to the brand in social networks, initially in Spain, and later in the international field (10 languages) in the target audience related to marketing, social networks, ecommerce, seo, and web design.

Have a notable presence on Twitter, this social network being the best for the optimal reach of the brand to its target.
Results:
Facebook.com/7DayWeekendBuilding. Design of creativity

Twitter.com/7DayWeekend_en: Creativity design and creation of an account for each language.

LinkedIn Corporate presence Linked with the Twitter account.