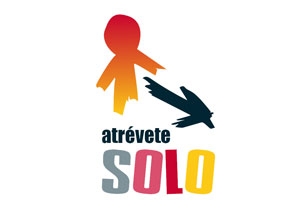 Description:
Tour operator singles travel in Spain. Creation and marketing of customized tour packages for Singles (people without a partner: single, separated, divorced, widowed), both international and weekend in Spain.
Goals:
Starting from a website developed in Flash (not indexable by Google), get the indexing of the entire site.

Long Tail increase of keywords to diversify sources of search engine traffic.
Results:
Reprogramming the site in flash, getting defined custom snippets for each section (Title + Description + Friendly URLs). More than 828 sections indexed in Google. Dynamic generation of sitemap.

Long Tail: 9,223 keywords generated traffic in the current year.
Note that the time of stay is 1:23 given that being a site made in Flash, Google Analytics does not really measure the time spent (since the metric used by Analytics is to count the time since entering a page (URL ) until it is passed to another page of the same site, not counting the time in the latter, because it can not measure when the user closes the browser or leaves the domain, but the time intervals between the jumps in pages of the same site). Since the site is implemented in Flash, the user when he enters, only visits a URL, so Analytics does not measure the real time. For this reason, this data should only be taken in relative and not absolute terms (comparing it when changes are made to the site). However, the rebound proceeding has been reduced from 80% to 57%, although it is also affected by the same metric discussed above, and this figure should also be taken, in relative terms.