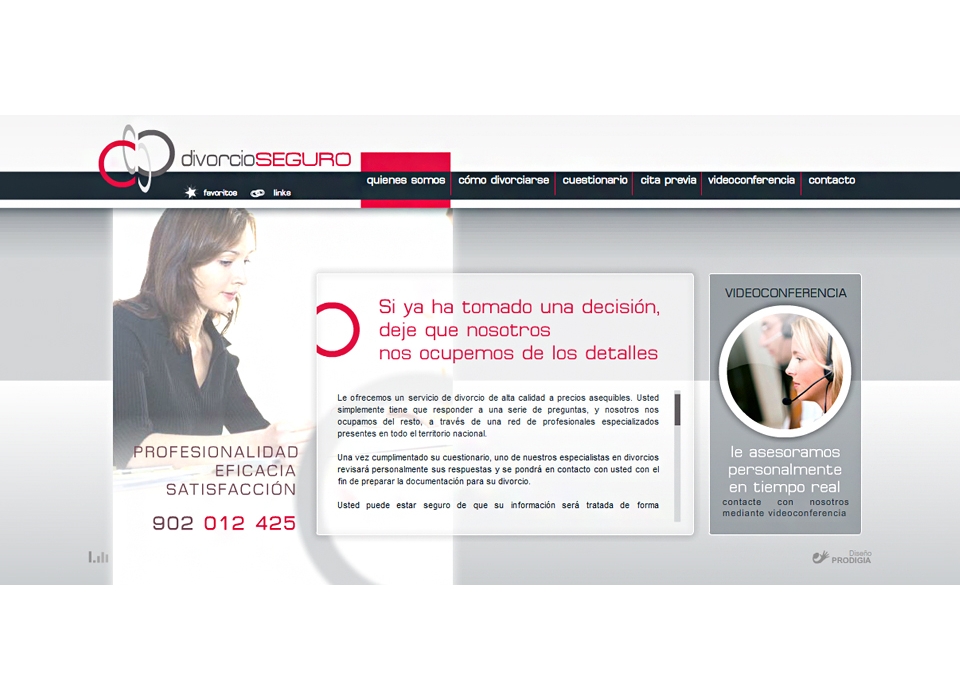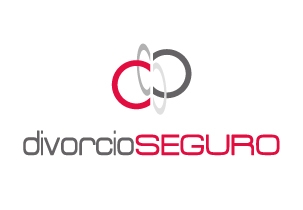 Description:
Legal office with specialized lawyers in separations and divorces. Corporate image also designed by Prodigia.
Goals:
Transfer trust, quality, discretion, guarantee, security.

Online video conferencing system.
Results:
Dynamic and modern corporate image, forming a site with innovative, reliable, differentiated, striking design.

Video Conferencing system with role of operators that allows lawyers to identify themselves in the system and appear operative so that potential users can make an appointment online. A secretary attends by videoconference to the clients, to whom it assigns appointment in its agenda and manages the collection of the service. In this way the user enters the system and his lawyer attends him. The client can activate the cam or not, in case you want to safeguard your anonymity. You can also use your microphone to talk, or chat if you prefer. The lawyer communicates with him directly through a screen in which he sees and hears, without the need for the client to have any software or additional configuration. The lawyer can also chat to write a link if necessary.