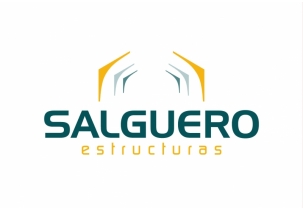 Description:
Manufacturer of metallic structures for industrial buildings. Web also designed by Prodigia
Goals:
Corporate identity that transmits company entity, guarantee, strength, innovation.
Results:
Brand formed by symbol and logo.
Symbol: Constructed by several angles in different sizes, it forms a symbolic representation that evokes the metallic structure of an industrial building. The symbol uses several colors providing depth and perspective to the brand, while the contrast of colors communicates vividness and dynamism, increasing its visual effect.

Logo: Formed by the brand "Salguero" and the heading "structures", in different colors and typographies, leaving the leading role to the brand "Salguero"