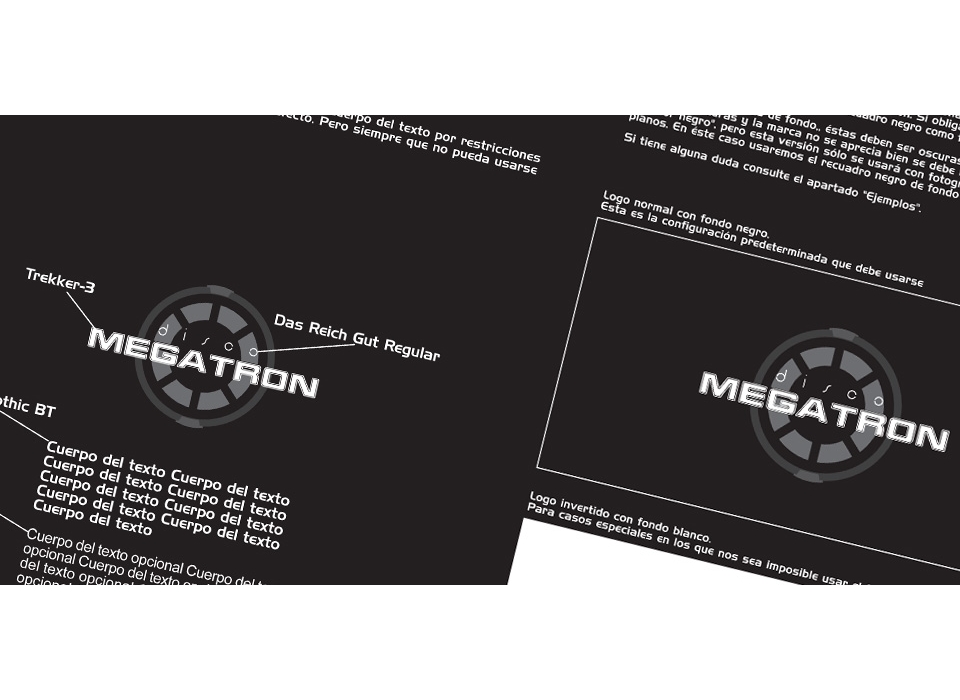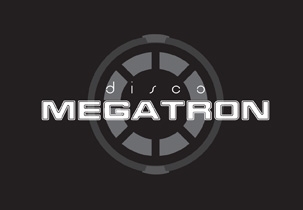 Description:
Disco of 800 meters that uses a Megatron cannon (powerful wind cannon and smoke on the roof). Web also designed by Prodigia.
Goals:
Have high visual impact image.
Highlight the Megatron Effect, the entity and size of the disco
Results:
Corporate identity manual:
SYMBOL: The symbol consists of two circular shapes of different thicknesses. The interior sectioned in 8 equal parts and the exterior with an ornament on the top and another on the bottom. Its symbolism is, represented in a schematic way, the vision of a tube from below, as if we were looking up and saw the mouth of a tube. The tube represents the Megatron cannon.

LOGO: The thick type font Trekker-3 has been used for the name of the disco, so it stands out and is easily readable. In addition, its solidity transmits a lot of strength and technology. For the word disc, a font that was the antithesis of the previous one has been used, so that the name of the club stands out above the rest of the brand.

BRAND: The result we obtain is a very powerful, current and technological brand. The thick strokes of the fountain and the inner circle print a lot of energy and facilitate the legibility of the brand. The lack of color and the high contrastes give it elegance and coldness, obtaining a very technological and futuristic result.