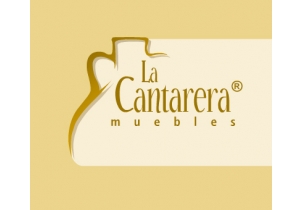 Description:
Manufacturer of furniture and specialized in integral furnishing of promotions and homes. Web also designed by Prodigia.
Goals:
Redesign of corporate image. The previous logo was the photograph of a singer (product of the company)

The result must evoke the piece of furniture called "Cantarera", for which the emblematic company and product is recognized.
Results:
Design by vectorizing part of a cantarera, so that in the strokes of part of its outline that product is evoked, that without being explicitly present in the logo, it is implicitly so. The alvero and light brown colors allude to the raw furniture, generating a pleasant and characteristic color palette.