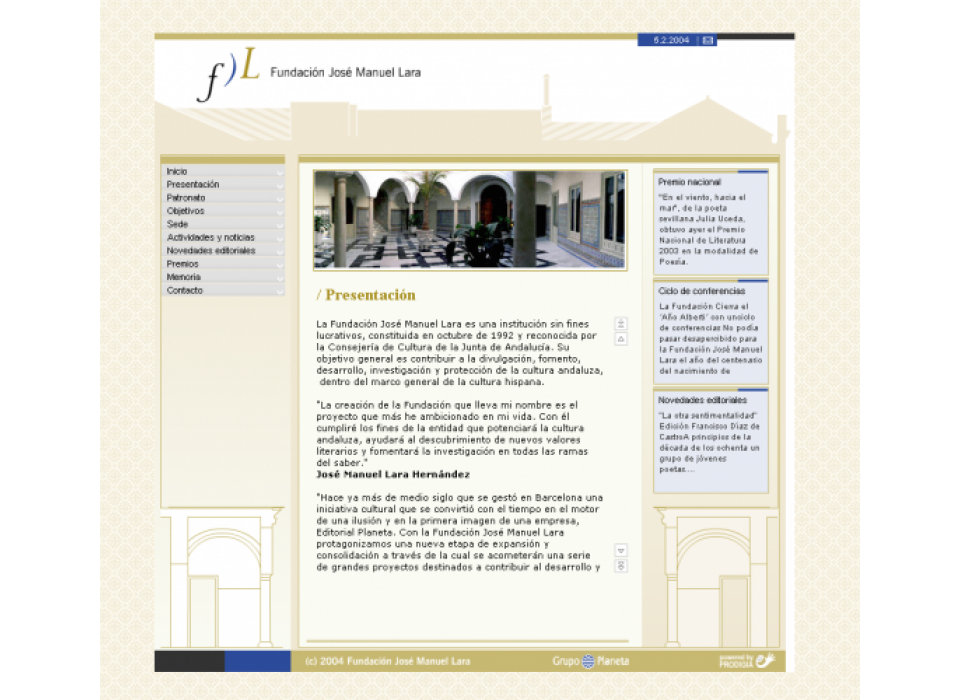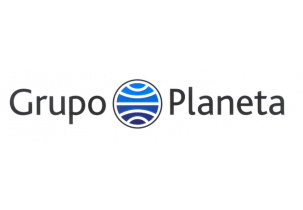 Description:
José Manuel Lara Foundation (Grupo Planeta)
Objectives:
Website of the José Manuel Lara Foundation.
Content Management System with user roles.
Virtual shop for the sale of books
A system of tailor-made forums, integrated into the portal.
Customized videoconferencing system for internal communication.
Digitalization of Mercurio Magazine.
Minisite Book Promotion.
Results:
Portal design inspired by the façade and architecture of Casa Fabiola, the foundation's headquarters.
CMS (Content Management System) that integrates the portal, the virtual store, the forum system, and the videoconferencing system in a single application.
Online shop for the sale of books, organized by families and subfamilies, with autonomous management and bank payment gateway.
A customised flash videoconferencing system that allows video chatting, records conversations in a log file and has management measures in place.
Custom forum system integrated with management options.
Minisite of book promotion.
Digitalization project of Mercurio Magazine online and on CD.