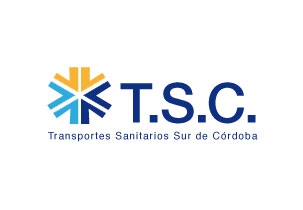 Description:
Company of reference in the sector of sanitary transport in Cordoba.
Goals:
Redesign of corporate identity, which transmits the entity of the company and its leadership.
Results:
Corporate identity manual.

Design of integral labeling of vehicles, converted into mobile billboards, easily identifiable in urban and interurban roads by its design, visual symbol of its brand in large format, and corporate colors used.

Brand registration and logo.