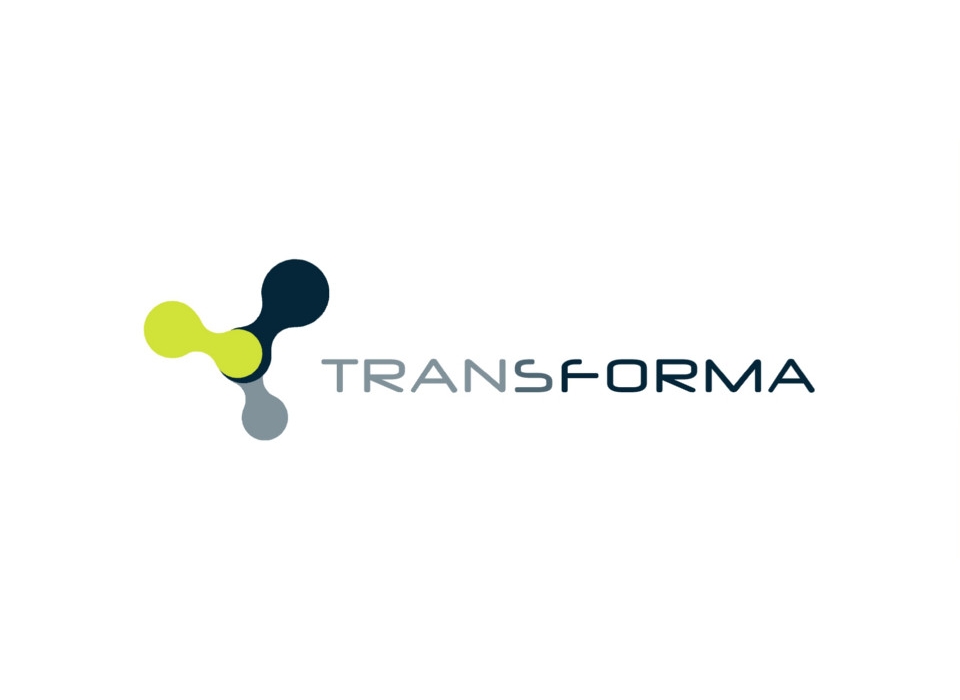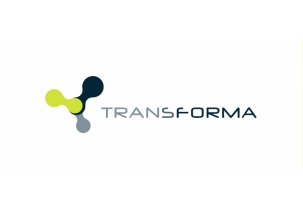 Description:
Bartering company or multilateral interchange exchange between companies.
Goals:
Naming

Corporate identity.
Results:
Naming: Transform. Abstract name with representation of the objective of the company, transform your products or services in your business needs (products or services you need). Simple, easy to pronounce, original as well as abstract.

Corporate identity. It is used by recourse to abstract forms, to 3 entities (persons) united by business. Through a typeface in capitals that facilitates its readability, playing with the 3 colors, to differentiate "Tran", "s" and "Form" providing visual game. The symbol is copulated by 3 entities, representing people in an abstract way, united in the center, symbolizing union in business. It could represent the deal in business, that is, "business". They have used bright colors, lime green, in contrast gray, favorable for a "fresh" company and an innovative business model.