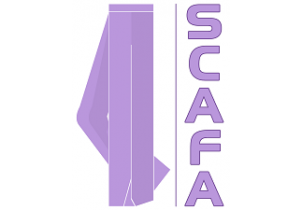 Description:
Sociedad Cooperativa Andaluza SCAFA. Textile factory of pants and company clothes.
Goals:
Redesign corporate image with logo and stationery.
Results:
Logo design conceptually prioritizing its product specialization, trousers. Communicating explicitly in its brand the main activity of the company, using a differential color in the sector, with some affinity to Baena for its tendency to purple (Easter). Stationery design.