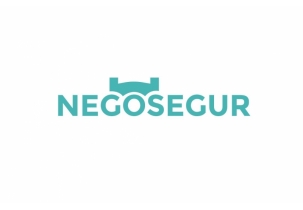 REST AND ENJOY.
WE TAKE CARE OF YOUR PROBLEMS.
The identity, as the slogan says, seeks to transmit rest and enjoyment. The communicative element used is a bed, represented by the synthesis of the headboard over the letters. Straight lines have been used to follow the typographic line and at its base, taking advantage of the curvature of the letters, the line curves creating greater visual comfort.
- Corporate colour:
The colours chosen are warm colours. Based on the psychology of colour, turquoise represents water and projects an effect of calm and tranquillity. It takes us to the idea of nature, sea... associated with enjoyment. This contrasts with the second, brighter pastel colour that brings stability.
tabilité.