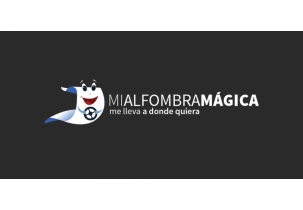 Description:
e-Commerce brand of spare parts specialized in cars without a national license with competitive prices and superior after-sales service.
Goals:
Naming and creation of corporate identity.

Briefing in which the values ​​of the brand are defined: to transmit freedom, autonomy, magic, mobility as main ideas of the brand, since the users of cars without a license had not enjoyed this independence before.

Differentiate yourself from the current brands that have generic names and without retentive.
Results:
Creation of a striking brand, with great retentiveness and that transmits all the main ideas in an obvious but not obvious way.

An imagotype with personality and that creates a clear brand identity, that tunes in with the target and falls "nice". Perfect for applications, taking this element from the online store to the offline world.

Claim explanatory of the sense of the brand, concise and with a strong sound.

Design of gift cup and sticker with claim for users to stick it on their vehicles and in this way, advertise the brand becoming evangelizers.