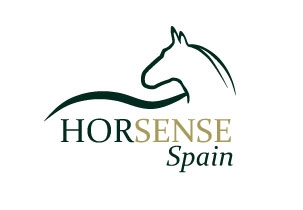 Description:
Company that teaches coaching seminars using horses as a mirror, reflecting how we really are, for personal growth. Web also designed by Prodigia.
Goals:
Corporate identity manual.
Results:
Logo: The logo is one of the most important parts of the brand, as it houses the name of the company by which it will be known. We can see it as a part of the brand, with a message of its own. For that reason it can be used independently of the symbol.
The graphic element that predominates in the logo is the typography that transmits serenity, strength and elegance. Three qualities that perfectly define the sensations transmitted by horses. In this case, the strength that has been wanted to show in the logo is not physical, but emotional.
We accompany the logo of colors that help to separate and make understand the meaning of the game of words used. Finally, we add a second title as a clarification or tagline, with a different style and smaller size, so that it leaves all the protagonism to the main name.
Symbol: It is necessary to have a symbol at the level of the message that we want to transmit, so we chose an explicit symbol. It is represented by the silhouette of an elegant horse that turns its head in a calm attitude.
We use a soft stroke and one of the corporate colors to create this symbol, which can be used independently to the logo as a design element and company graphic signature. However, it must be accompanied by the logo somewhere else in the design
Brand: The brand symbolizes ideas such as serenity, strength and elegance, which are the result of the union of the elements that make up the brand. We see how it strongly communicates the type of activity that the company performs. This activity is also reflected by the colors and shape, colors that evoke the countryside, in particular the dark green of the olive groves of the Cordovan countryside, on the other hand the light green tries to imply that "feeling" of the person with the horse