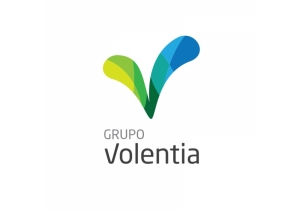 Description:
Tour Operator dedicated to the realization of trips of international scope of great volume, whose mission is to democratize the generation of wealth and happiness, and vision: to realize a disruptive innovation in the tourist industry, becoming one of the great Players of the international panorama. His slogan is "Let's Enjoy!"
Goals:
Namig, creation of company name and corporate identity design.

It must convey the mission of the company and denote a strong entity.
Result:
VOLENTIA is an original and differentiating naming, easy readability, and pronunciation in a single word that conveys group entity for its strong sound. It refers to flying in an abstract way, with an identity of its own, creating a brand personality.

It constitutes a corporate identity with impressive visual and auditory retentiveness by the brain. The symbol is a "V" representing a bird. A bird that divides from the height with panoramic vision. A bird at the same time creative and abstract that transmits its slogan "Let's enjoy" for its visible colorful fantasy and original design.

The brand created uses an easily legible typeface by customizing the "V" with a shorter stick. It has an optimal visibility even in tiny sizes for merchandising, both visual identification by the color and originality of the symbol, as well as by the easy readability of its logo, which breathes perfectly for its minimalism.

It has managed to create a brand of impact, quality, visible and with a perfect square and balance.