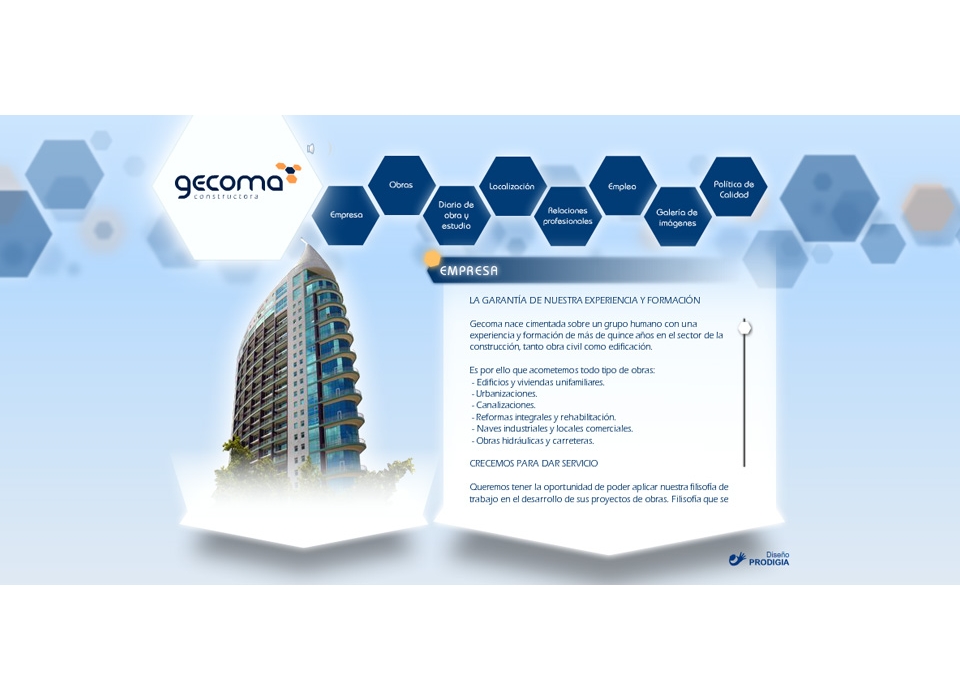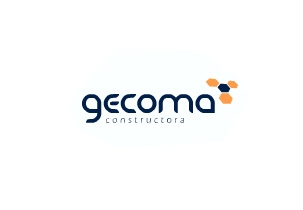 Description:
Building and civil engineering construction company
Goals:
Website with innovative, visual, dynamic design that communicates the differentiation of the company.

Communicate company image and capacity of action to potential clients Promoters.

Transmit seriousness, professionalism, compliance with deadlines, capacity, accredited equipment

Management of communication of the state of the work with registered users.
Results:
Dynamic 100% flash web with floating 3D design that communicates confidence through a smooth design and comfortable user experience. The design plays with the exagons in the dynamic menu, creating a retentive in the user who surfs the web in a fun and playful way.

Daily Work and Study Section where registered users are shown the daily progress of the works, as well as the studies that are carried out on projects. Section administrable by the client.

Work Diary Through this application, for every work or project, all the actions that are carried out or planned will be reflected chronologically. The module is authenticated so that only registered and authorized users can access it. The administrator of the newspaper through an agile editor will include news and announcements about each work, the date will be inserted automatically. The users will be able to consult the communiqués, as well as to emit requests (of text). Each time a statement is issued by the administrator, users linked to this work will receive an email notifying them that a statement has been published on the portal, so they can consult it.

Each time a user issues a request, the administrator is notified by email so they can attend to it from their back-office website.

In addition, the system allows other users (such as subcontractors, etc.) to be able to issue press releases as well as requests. Each time one of them issues a statement, all customers assigned to that work will be notified by email.

Journal of Study. It is a module similar to the previous one, focused on the study follow-up for a client, in this way the communication will only be bidirectional between both, without third parties. Both modules allow the administrator the possibility of adding documents and files (such as .pdf files, .doc, .xls) so that users can download them.