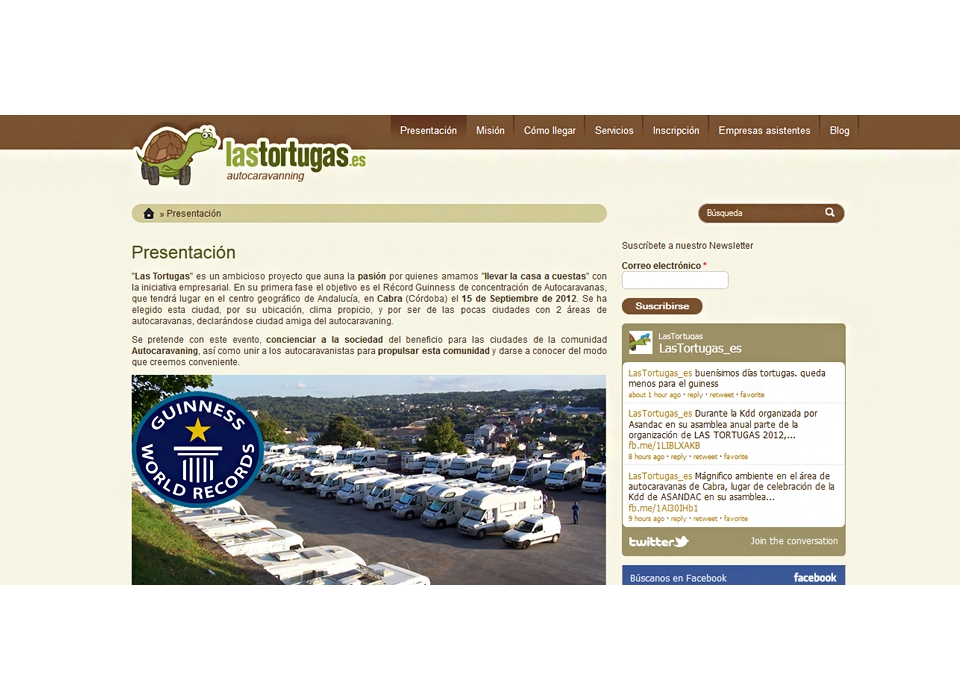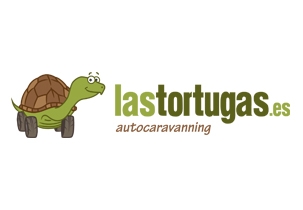 Description:
Tourism company for the motorhome sector, organizing routes of ACs, congresses, fairs of the sector and the highest concentration of ACs in Spain, opting for the Guinness record. Naming and corporate identity also made by Prodigia.
Goals:
Create a site on autocaravanismo routes, encompassing the largest annual world meeting of motorhomes (Guinness record).

Generate a business from scratch from the market point of view to detect and meet the needs of this target, monetizing and capitalizing on a brand. Which will have as starting point the Guinness record of concentration of motorhomes. From this event, create the brand positioning, in the style of "the penguins" or "the elephants", capitalizing it for this annual event, as well as exploiting the needs of the target.

Constitute the "tripadvisor" of the caravanning areas. That users register, rate, and comment.

Generate a badge like michelin stars, or hotels, with turtles, to assign it to areas, campsites ... This can be done through crowdsourcing with the valuation of users, or via us and charging the establishment (once has generated brand notoriety, which is very complicated). Nowadays, with social networks, it is better to see the comments of users instead of an assessment of the company. In any case, it could be done in both ways (such as Softonic) with a valuation of the company and another of the users. In this case it would be difficult to charge the establishment, because if the users' assessment is positive or negative, it influences and diminishes our importance.

Autonomous content management.

Integrate tailored electronic commerce, for the sale of trips, excursions and merchandising.
Results:
Web implemented in Drupal with a unique data philosophy to facilitate the growth of the project.

Content management integration (CMS) for content editing by the client.

Paypal payment gateway integration and credit card for the sale of reservations (services without stock and additional selectable attributes) and merchandising (products with stock and attributes, sizes ...)

Integration of the Newsletter service with delivery and management from the web application itself.

Newsletter integration with external service for monitoring read emails and effectiveness of mailing campaigns.