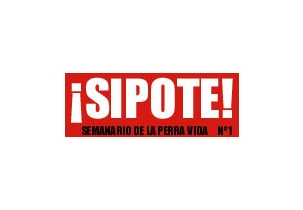 Description:
Weekly - humor magazine Sipote. Make a parody of local and national news, with a humor like no other!
The first blog, created by Prodigia in the year 2001. It had 300 covers with a blog that was updated daily by its editors.
Goals:
Have a portal where weekly editors can upload a cover, have a blog, and view hundreds of covers to users.
Results:
Original design in vertical format, and blog programmed to measure in the year 2001 (when this word did not exist)

The system hosts several hundred covers and has a content manager for its management.