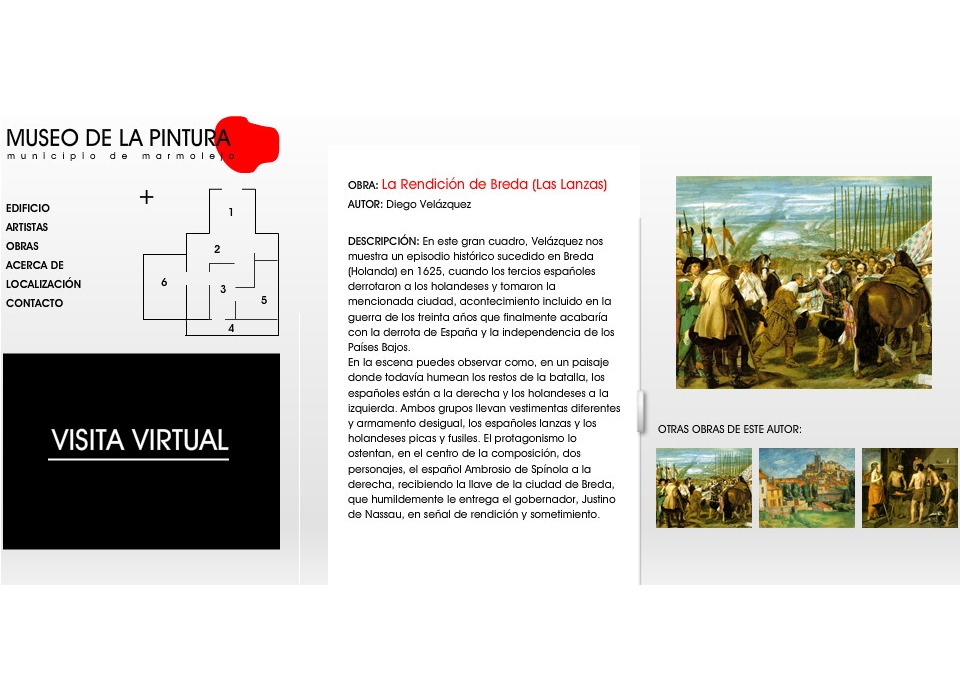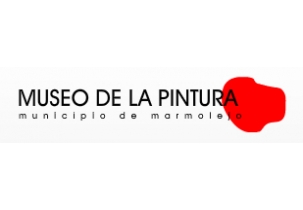 Description:
Painting Museum of Marmolejo, Jaén. Logo of the museum designed by Prodigia.
Goals:
Virtual visit project through 360º panoramic images of all the instances of the museum.

Catalog in high resolution of all the works of the museum, with information concerning each work.

Content manager (CMS) that allows the editing of the works, modification of their texts, images, as well as introducing new works, or deleting them.

Database of authors with a biography, linked to the works of each author.

Online store for the promotion and direct sale of the works for sale by the authors. Role of users so that each author can manage their works, price, description, status for sale or sold ...
Results:
Minimalist design with predominance of pure lines and straight lines according to the modern architecture of the museum.

Interface that allows the visualization of all the works, search by work, by author, listing and visualization of the works of each author.

Virtual store as an art gallery for the sale of the works of each author, with search by author and work