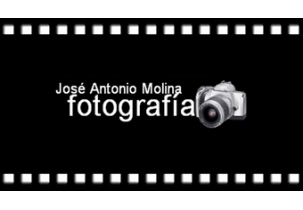 Description:
José Antonio Molina Photography.
Goals:
Artist's website with high visual impact design.

FotoBook of photographs of the artist.
Results:
Logo design of the artist, selected chords fonts and a frame that simulates an old photographic film.

Custom visual web with monochromatic corporate design representing a reel film, enhancing the prominence of the photographs.

Visual photobook.