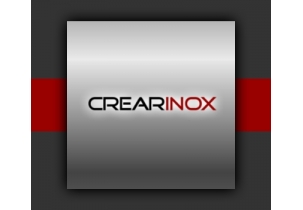 Description:
Crearinox, S.L. Company specialized in the manufacture and installation of steel projects: commercial facades, railings, balconies, doors, windows, furniture, decoration ... Logo also designed by Prodigia.
Goals:
Corporate presence in the network.

Portfolio of types of works with gallery of images of them.

Content manager (CMS) to modify texts and images on the web.
Results:
Custom design, based on steel, with a color palette that communicates contrast and elegance.

Integrated CMS WYSIWYG