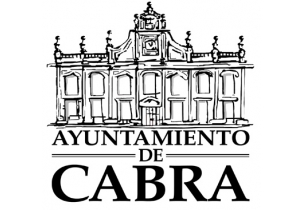 Description:
Official Portal of the Hon. City Council of Cabra.
Goals:
Redesign of the previous portal.

Content manager (CMS) with user roles.

Live online broadcast of the Bajá de la Virgen de la Sierra.

Live broadcast of the local radio station, Radio Atalaya.

Moderated chat integrated in the issuance of the pasha, as well as in the radio station, to generate interaction among the users.

Business guide organized by sectors and activities, integrated in the CMS.
Results:
Portal redesign. The colors of the Cabra flag are used, but adapted in its palette to give it greater elegance, as well as combining with soft shades of gray, leaving brushstrokes of color that highlight and distinguish the portal. Vector emblematic buildings of the city are vectorized, as well as the Sierra de Cabra, customizing the design of this Town Hall. An animation of the town hall square is integrated in the front page in which vectorized people walk and interact, generating dynamism and visual appeal. A transition with the main environments to visit continues to this animation, as a showcase of the city.

Content manager with user roles with access to the different delegations of the municipality and training to the civil service for its use.

Online broadcast of the event Bajá de la Virgen de la Sierra, with a server infrastructure that allows the real-time viewing of 500 users, as well as their interaction in the chat, reaching the event in successive years several hundred users connected without problem , watching live the video, listening to the audio, and interacting in a chat, from different countries and Spanish provinces, constituting an endearing way to gather that day to expatriate egabrense, on their most emotional date. The system emits 24h and if it detects a cut, it automatically reconnects. It allows to modify the video quality, frame size, number of frames per second ... It is a system made to measure for the project, with administration panel.

Radio broadcasting Atalaya online.

Guide of companies with information of the same and optionally they can include a banner of each company.