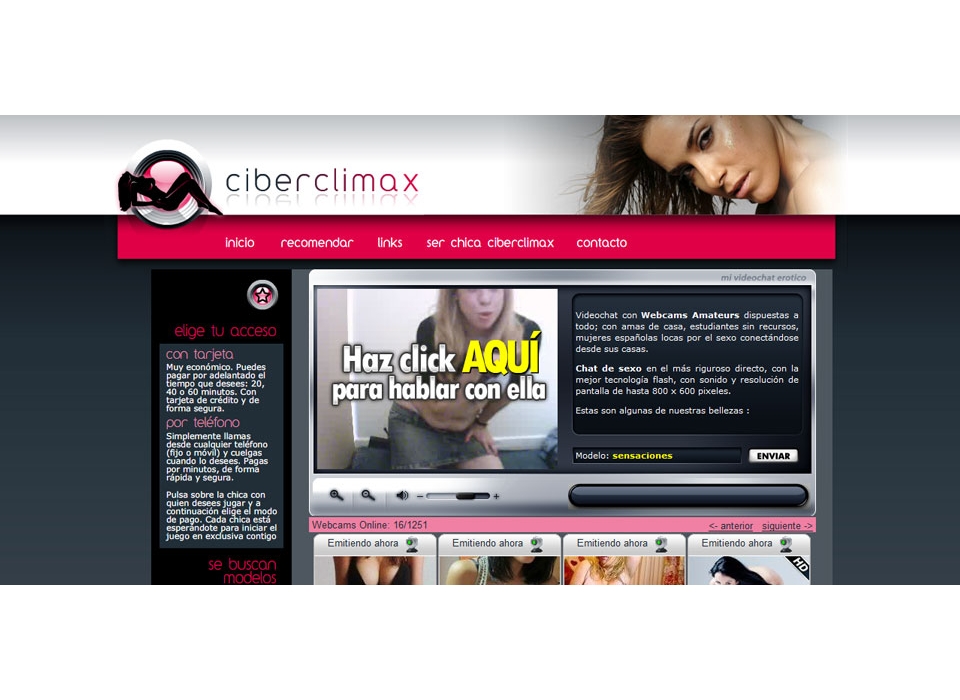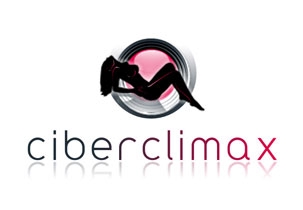 Ciber Climax - Website
Description:
Company dedicated to leisure for adults, offers access to live webcams of erotic content. Corporate identity and SEM campaigns also carried out by Prodigia.
Goals:
Quality design that transmits confidence and entity.

Online payment-collection system with credit management.

Back-end of administration that allows the integral management of the company: to register of operators, management of connections via telefon with lines 803 and VISA, calculation of the cost of each user, recharges of money of the users, calculation of the expense and invoice to generate for each operator monthly, administration panel to monitor the connections of each operator ...
Results:
Web with professional and original design in the sector.

Integration with telephone for the management of telephone billing with 803 telephones. The user selects the operator, makes the telephone call, and the webcam remains open until the user hangs up the telephone.

Integration with bank payment gateway, via VISA.

Full administration panel with global business management, with user roles for operators, users, and the administrator.