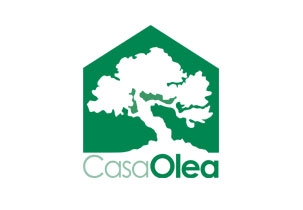 Description:
Lodging Rural hotel in Córdoba (Priego de Córdoba), aimed at the English and foreign target public in general.
Goals:
Redesign of web optimizing it in SEO (Positioning in search engines) and adapted by Responsive Design to smartphones and tablets.

Site of high visual impact according to its corporate identity manual, which transmits the personality of the brand and its Andalusian and natural environment.

Integration of multilingual WYSIWIG CSM on the web, incorporating 2 languages.

Development of SEO (Positioning in search engines) in Flash, to give visibility to the web project, in both its languages.

Migration of previous web content and redirecting the old urls to the new ones, so as not to lose the positioning of all the internal sections of the site.
Results:
Visual website with images that adapt to the screen resolution, occupying the entire area of ​​the monitor without loss of resolution. Web designed to optimize usability and user experience, which prevents scrolling in desktop resolutions. Predominance of Andalusia and its "flavor".

Responsive design The design adapts to all resolutions of smartphones, both horizontally and vertically (turning the mobile), and tablets (horizontal and vertical). Maximizing usability and user experience in visitors through these devices (30% in this project in 2013). The visual result can be consulted in all resolutions by clicking here: www.responsinator.com/?url=casaolea.com

SEO Project with visibility in Google: Internal sections of the site indexed in Google, with snippets (title, description and friendly URL) different according to the content of each section, in each language.

Correct migration of content and redirection of urls from the old site to the new, avoiding the loss of traffic from these sections, and therefore the inertia achieved by the previous web.

The first year of operation of the hotel, it has had a 100% occupancy in the summer season, generated mainly via the web, from the English-speaking countries, towards which SEO has focused.

Creation of user manual with screenshots for content management.