SWEETS, BRIDGE BUILDING AND GOOD ROLL AT WORK
On Monday morning, with the hangover of Valentine's Day and an apocalyptic wind whipping Malaga, a surprise in the form of sugar awaited us in the office: the boys of Prodigia had prepared a box filled with sweets, chocolates and a flower of jelly for each one of us. Some may think that after Valentine's Day, the issue could cause an overdose of sugar, but we, who like everything that is sweet and think that any occasion is good to eat, we loved the idea.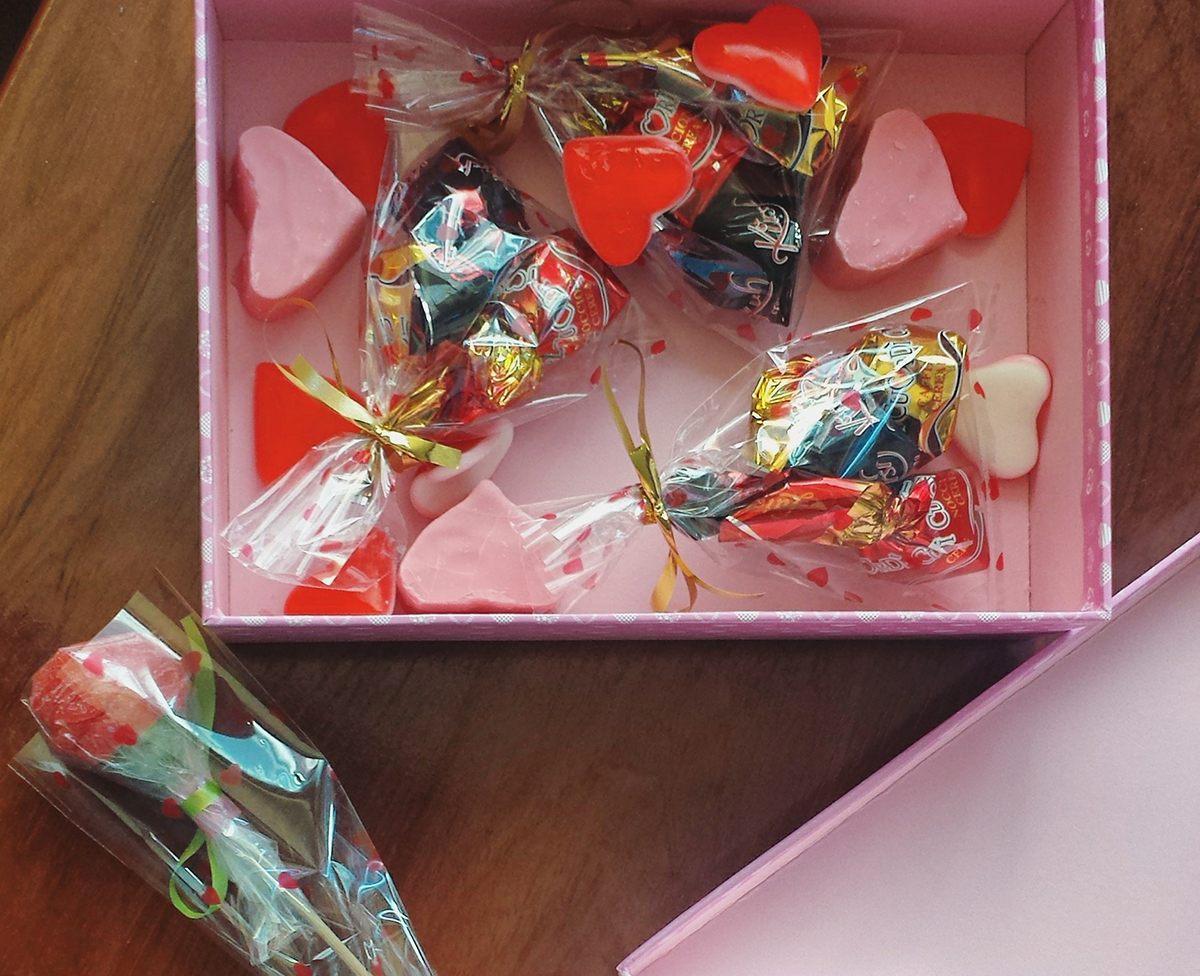 Behind this more pointed detail, there are some deeper aspects that are part of our team's daily life and that are present in our company and many others with creative DNA. It is about the intention to build good relationships, trust and good vibes at work, based on gestures that are not always directly related to the activity or task that each of us is doing.
It turns out that this way of acting already has a name: bridge building, a concept studied in our country by Jordi Robert-Ribes and that goes beyond teambuilding, with which more or less we are all familiar. The teambuilding pursues the improvement of relations between the members of a team. The bridge building also aims to create lasting bridges between people from different departments or profiles, encourage collaboration and create bonds of friendship at work. Why? It is proven to have positive effects on the productivity of the company, but also, and mainly, on the retention of talent.
The good atmosphere at work influences the desire of employees and managers to remain in a team, or leave in search of other opportunities. The relationship with office partners is a key factor in the retention of this talent and influences the relationship between employee and company / brand.
Therefore, fostering friendship and good vibes in the workplace is now a goal of experts in human resources and team management. We spend many hours a day in our workplace and the individual emotional well-being of each team member influences the results as well as the overall results.
Connection, naturalness, empathy, generosity, and predisposition to throw a cable are some of the attitudes that team management managers seek to encourage in larger groups, while in startups and start-ups it is easier to come "by default "By the very nature of these companies.
And what does churches have to do with all this? Receive and share them makes us more happy at work, we are grateful for a detail and we also feel connected to our colleagues. They boost trust and closeness, which also prepares us to face other situations from day to day work more naturally. A study by Purdue University (Indiana, USA) shows that the teams that work best are those "that connect better at an emotional level between them, that have empathy and that help each other". If the subject catches your attention and you want to read more, I recommend this article by S Moda about friendship at work.
Our state of mind depends on many factors and it is clear that not everything has to do with our work. But, since we spend a few hours every day in the office, and that the way we are in there influences the attitude with which we get up every day, it is important to build a pleasant environment with our colleagues. If you think about it, surely there are many other types of "sweets" with which you can improve the office environment yourself.