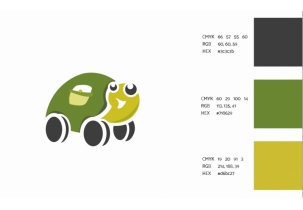 Mitortuga, leader in motorhome accessories sales, updates its image after 9 years of experience.
Restyling and branding design with the new identity.
Development:
The new image has been worked on the existing one to give unity to the logo. In this case we have taken up the idea of a mascot or cartoon emphasising its expression and adding the minimum details to convert the shell into a caravan. Keeping its friendly value, MyTurtle's mission is to create a tribe by relying on the brand with its new identity.
Colour:
The colour palette is simplified to a palette of flat greens to bring more cleanliness and a better defined structure. It has been designed to be versatile with a view to its multiple applications.