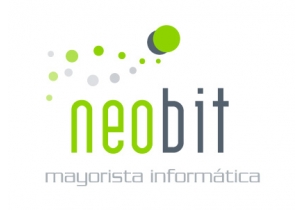 Description:
IT Wholesaler. Naming and identity manual also made by Prodigia.
Goals:
Innovative and technological website.

Product catalog and order management.
Results:
Website with animation, visual. It combines the color palette of the identity manual conforming a minimalist design with lines and stripes in a harmonious disorder combined with the animation of the site. It has original animations that bring the user an enriching user experience, perceiving entity, quality, innovation, confidence, technology ... In Location a mouse-car has been designed screen-printed with the brand, that appears on the screen, turns on the lights in green to match the brand, and leaves to return a few seconds. In contact, a girl is shown visualizing the screen of a laptop, which at the moment a green light is emitted, reflecting the visualization of the web. In the company, a laptop appears in which the brand is shown on the screen with an animation giving life to the point wakes of the symbol ...

Slogans have been devised that enhance the entity of the brand: We move with you (playing with the movement of the points of the logo)

Online catalog with product and customer management panel, enabling the order management of distributors. Shipping handling included.

A second site with the same content has been created under the Control Rey brand.